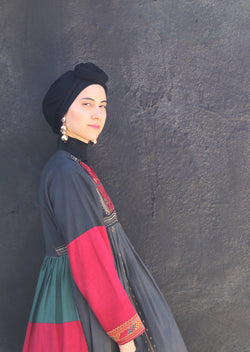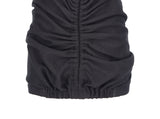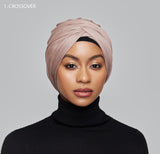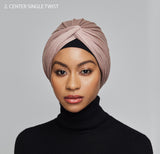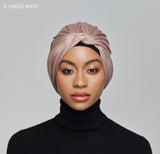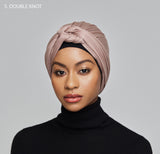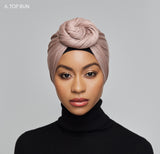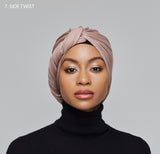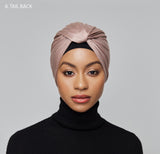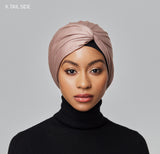 Sarah Musa
10-in-1 Turban- black
SKU: HCS008
Our 10-in-1 turban allows you to seamlessly do 10 turban styles within a matter of seconds with no excess fabric or pins! Due to the lightweight nature of this fabric, it's unique texture, and blend of natural fibers, it maintains it's shape and will have you feeling so lightweight and comfortable that it will be your daily go-to piece. There is a back adjustable tunnel to accommodate various hair types. Additional bottom back elastic tunnel helps hold fabric in place when tucked in.  
Made of our specially sourced Japanese rexcell blend fabric that is a blend of certified eco lyocell, a eucalyptus plant fiber, and wool, allowing for breathability and functionality all year around.
Fabric: 78% Rexcell, 19% Wool, 3% Polyurethane
Care: Hand wash and lay dry or dry clean
*We recommend you wear our 10-in-1 with our cotton undercap (view here) to keep hair contained and turban in place as pictured on our models.